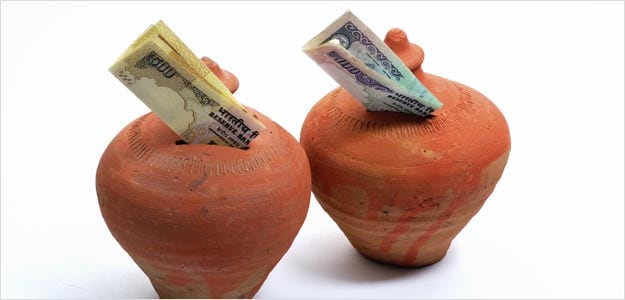 Providing big relief to the salaried class, the government has rolled back the proposed employee provident fund withdrawal tax. But not many of you may be aware that now you can only partially withdraw the accumulated provident fund corpus before retirement.
According to a new rule notified by Ministry of Labour and Employment on February 10, if a person after being unemployed for two months or more, wishes to withdraw money from the EPF account, he or she can only withdraw his or her own total contribution and interest earned on it. The employer's contribution and the interest earned on it can only be withdrawn after one reaches 58 years of age.
Earlier, if a person was unemployed for two months or more, he or she could withdraw the entire amount (both employee and employer's contribution and interest earned on it) accumulated in his or her EPF account.
So, if you were planning to withdraw money from your EPF account to start your own business before retirement, you won't be able to withdraw the entire amount but around 50 per cent of it.
The condition is waived off in case of women employee if they leave employment for marriage, pregnancy or childbirth.
The notification is however silent on whether the employer's contribution that will be locked in till the person attains 58 years of age, will earn interest or not. As according to current rules, a provident fund account becomes dormant or inoperative if no contribution has been made for a period of 36 months. No interest is paid on such dormant account.
"EPFO should clarify on the issue of dormant accounts/continued payment of interest, in view of the new changes limiting withdrawals," says Parizad Sirwalla national head-global mobility services-tax, KPMG.
Tapati Ghosh, partner at Deloitte Haskins & Sells, said EPF accounts should be treated as inoperative only after 36 months of being eligible for withdrawal i.e. at the age of 58 years. "A clarification to this effect from the PF authorities would be welcome," she says.