21 Jan, 2013 6:50p.m.
Its the time for income tax calculations and we are faced with lot of tax jargons Exemption and deduction are two common words some of us get confused with, and can't differentiate between them. So, here is a simple explanation to figure out these terms.

Exemption: The word "exempt" means "free from an obligation or liability imposed". For the income tax, "exemption" means the freedom from the obligation to pay the tax. When a particular income is not taxable at all, it need not be considered at all for the purpose of tax calculation. There are certain income that can be exempted from tax subjected to certain conditions.

For example the LTA is exempted from tax, provided certain conditions are met. Likewise house rent allowance is an exemption you get under Section 10(13a) of the Indian Income Tax Act.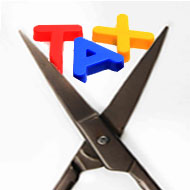 Deduction: The word "deduct" means "to subtract or take away for the total". For the income tax goes, deductions means the amount subtracted from the total taxable income. The deductions are generally provided for certain saving and is a means by the government for encouraging investments that leads to national building.
lower your taxable income by that extent.

If your taxable income is Rs 5 lakh and you invest Rs 1 lakh in an instrument that offers deduction, your total taxable income reduces to Rs 4 lakh. So if your tax liability is, say, 10 percent of your taxable income, after accounting for deduction, you will pay Rs 10,000 less in income-tax. The benefits depends on the tax slab you are into.
For an example for the Home Loans, Interest can be claimed as a deduction under Section 24. The benefit is Rs. 150,000 or the actual interest repaid whichever is lower. Principal component can be exempted up to the maximum of Rs. 100,000 under Section 80C.
---
Dont forget to share this post