06 Jun, 2013 8:46p.m.
Your credit report matters because the information it holds will directly affect your ability to get credit.
Whether it is a home loan, a personal loan or a credit card, lenders are increasingly relying on credit scores for their decision to lend and offer better rates.
To improve your worth, you must get an insight on your credit report and take control of your credit score.
Getting your credit report
So how do you know what is in your credit report? It is simple. You can get your credit score from any of the below listed bureaus by paying the requisite fees.
Credit Information Bureau of India Limited
Experian Credit Information Company of India Private Limited
Equifax Credit Information Services Private Limited
Assessing your score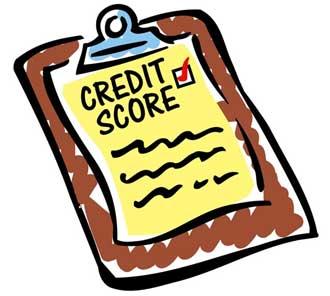 After you get a copy of your credit score, check it for errors.
Banks and other lenders use the credit score to assess the likelihood that you will repay a loan and to decide how much interest you should be charged on a loan.
A CIBIL score below 700 is a bad score. The higher the score the better are your chances of getting credit.
A credit report is basically divided into four sections: identifying information, credit history, public records and inquiries.
Identifying information: It is just that -- information to identify you. Look at it closely to make sure it is accurate.
Credit history: This is information related to any credit you may already have, such as a credit card, a line of credit, any secured or unsecure loan. It also includes details like when an account was opened, what is the outstanding loan amount, days past due date etc.
Public records: This is any information on the public record such as a bankruptcy or a credit-related court judgment against you in a lawsuit. The high scoring credit reports will have a blank here.
Credit report inquiries: This is a list of all of the people who have inquired about your credit: yourself, a lender, or any other authorized organization.
"Hard" inquiries are ones you initiate by filling out a credit application or applying for a loan.
"Soft" inquiries are from either consumers or a potential employer or even a bank that wishes to present some offer. It is multiple hard enquiries that shave off points from your credit score.
Improving your score
There is no two ways about it. You need to improve your credit score to better your chances to get loans, credits cards etc.
Here are some potential problem areas and their solutions
Problem area: Incorrect/outdated information from the lenders
Solution: Approach the lender and the credit bureau and file a formal complaint
Problem area: Not enough credit history
Solution: Build a credit history starting with a joint credit card/joint loan and by opening a bank account
Problem area: Overshooting your credit limit
Solution: Ensure that you do not use up more than 30 per cent of the credit limit available on the credit card
Problem area: Late payment/defaults
Solution: Ensure that no future payments are late. It takes three years for a late payment to be wiped out from your records
Source : Rediff
---
Dont forget to share this post