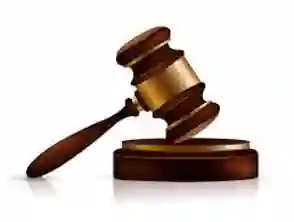 Even with respect to temporary employees, the Madras High Court recently stated that the employer must follow the procedures in departmental proceedings, including framing of charges, providing an opportunity to the employee, conducting a disciplinary inquiry, and then deciding the issue.
The above orders were made by Justice D Bharatha Chakravarthy in response to a petition filed by Mr R Karthikeyan, who was fired from the Senkurchi Agricultural Co-operative Bank by the Special Officer on allegations of serious misconduct. The petitioner approached The Registrar, Tamil Nadu Co-Operative Societies, in protest of the dismissal order, but no action was taken. He then filed a writ petition, and the High Court ordered the Registrar to consider the petitioner's representation and make merit-based decisions. The court also ordered the petitioner to resubmit his or her representation, which he or she dutifully did. The Registrar later reviewed the representation and rejected it.
Even though he was a temporary employee, the petitioner argued that the impugned order clearly states that it was not a simple dismissal and caused stigma. As a result, the respondents were required to conduct an investigation in accordance with the law, giving the petitioner an opportunity to refute the allegations levelled against him. In this case, however, no such procedure was followed. The petitioner argued that the contested order was not legally sound and should be overturned.
On the other hand, the Additional Government Pleader argued that the petitioner should have filed a petition for revision under Section 153 of the Tamil Nadu Cooperative Societies Act within the prescribed time limit. However, the petitioner had only filed a late representation, which the Registrar had rejected.
The court did not find merit in the argument of the Additional Government Pleader. The court considered that even though the petitioner had not filed for revision within the prescribed time limit, there were specific directions to the respondents from the High Court to consider the representation on merit and the court itself had extended the time limit for resubmitting the representation. The respondents cannot raise such a plea now when they have not raised the plea of non-filing when the above orders were passed.