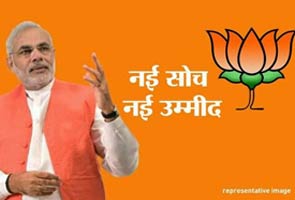 For the first time, the BJP's prime ministerial candidate has spoken directly on an economic issue. Speaking at function organised by yoga guru Baba Ramdev in Delhi yesterday (5 January 2014), Narendra Modi promised a substantial reform of the tax system which "is a burden on the common man. There is need to reform it. It is the need of the time."
Is the promise for real? After all, don't all governments and budgets tinker with the tax system and call it "rationalisation" or "reform"? The hint that Modi gave to indicate that he may be doing more than just the usual fiddling came when he said: "If the present system is to continue, what is the point of my coming here?"
Quite. The BJP's top brass has been making radical noises about the abolition of income, excise and sales taxes in its vision document, but it is highly unlikely that we can expect so many drastic changes in a July budget, assuming the BJP comes to power. Moreover, changes in excise and sales taxes need the concurrence of states, while income tax is entirely the centre's domain.
Read more at
FirstPost