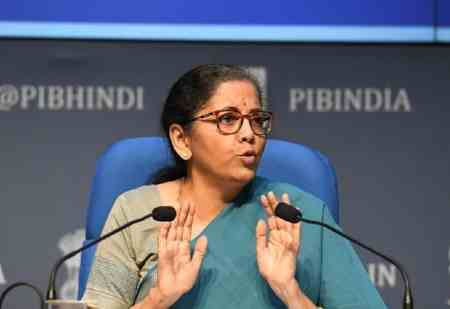 The Finance Minister, Nirmala Sitharaman on December 18 promised a "never before" like Union Budget as the government looks to steer the pandemic-battered economy and push growth. While investment in health, medical Research & Development (R&D) and developing greater skills to handle telemedicine is going to be critical, livelihood challenges would have to be seen in a newer canvas with a newer perspective on vocational training and skill development. The Finance Minister was addressing the CII Partnership Summit 2020.
According to the minister, job creation would undergo massive change post-pandemic and hence newer skills would have to be imparted. "Livelihood is also going to be a newer canvas in the post-pandemic era. Whether it is small businesses or large industries, the way in which jobs are going to be created will go through a massive change…
The Union Budget for 2021-22 is scheduled to be presented in Parliament on February 1, 2021. The minister said that to revive growth, support has to be extended to those areas which have been disrupted badly due to the COVID-19 pandemic as well as to those areas which are now going to be the centres for newer demand and newer engines of growth.
Read more on Business Standard