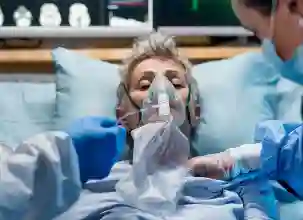 The Ministry of Personnel, Public Grievances and Pensions has issued an office order whereby the central governments are entitled to a maximum of 15 days special casual leave if they are tested covid positive. The order also grants 15 days of special casual leave if dependants are tested positive for COVID-19. The special leave can be availed from the date of testing for which the result is positive.
The employee can also avail Commuted Leave of 20 days without Medical Certificate, on mere production of his COVID positive report. In case Commuted Leave is not available, he shall be granted Special Casual Leave (SCL) for 15 days, followed by Earned Leave (EL) or Half Pay Leave (HPL) of 5 days and, in case of EL/HPIL is also not available, he shall be given Extra Ordinary Leave (EOL) without insisting on production of Medical Certificate, and the period shall also be counted for qualifying service.
For hospitalisation beyond 20 days, commuted leave can be availed with the certificate from the hospital for self. In case of hospitalisation of the dependants or family members beyond 15 days, leave of any kind due can be availed till the discharge. After discharge of the dependants from the hospital, the competent authority can sanction any leave due as per CCS Leave rules.
If a government staff comes into contact with a COVID positive person, he/she should be given on duty/Work from Home for a period of seven days. Those in containment zones should also be given on duty/Work from Home for the period until the containment zone is de-notified.