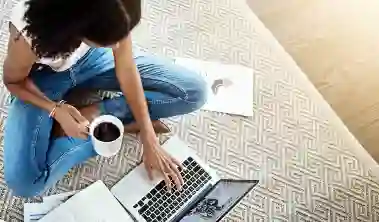 When the COVID 19 and the subsequent lockdown imposed restriction on regular office commutation, many industries resorted to the work-from-home mode of work. Even the government employees for whom the concept was not heard before were asked to work from home.
Now in the wake of "unlock" measures and the economy being opened up, the government has made it possible for companies to allow their employees to work permanently from home.
The government has announced simplification of guidelines for companies offering business process outsourcing (BPO) and IT-based services (ITeS). The requirement of periodic reporting and other commitments for companies have been eliminated.
Prime Minister Narendra Modi had tweeted "Committed to furthering 'Ease of Doing Business' and making India a tech hub! GoI has significantly simplified Other Service Provider (OSP) guidelines of the Telecom Department. Compliance burdens of BPO industry will be greatly reduced due to this."
PM also said that the registration requirement for OSPs has been done away with altogether. The BPO industry engaged in data-related work is out of the ambit of OSP regulations. Many other requirements have been done away with. These steps will further flexibility and productivity.
Union Minister for Communications, Electronics and Information Technology Ravi Shankar Prasad also tweeted and said that the government has taken a major reform initiative to liberalize the regulatory regime for OSPs.