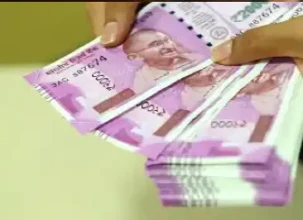 Unconfirmed report - Based on News Portals. Reader discretion advised
There are reports that the government may de-freeze the hike in Dearness Allowance (DA) and Dearness Relief (DR) before Holi. However, no official announcement has been made yet by the central government on this matter. If this comes true, then it will benefit around 50 lakh employees and 61 lakh, pensioners.
Earlier National Council (Staff Side) had issued a statement clarifying that the Cabinet Secretary has not stated on continuation of DA freezing beyond 30 June 2021.
Reports also suggest that the government is mulling to provide 4 percent arrears also.
With the hike of 4 percent in the DA of central government employees, the allowance will come to 25 percent from 17 percent with hikes on July 2020 and January 2021 considered.
The move may be in the wake of the economy getting rebounded at a faster pace than expected. Also the move will result in increased economic activity. This is the same intend the government has offered the LTC cash voucher scheme.
In April 2020, due to the Covid-19 pandemic, the Finance Ministry had decided to freeze the DA for 50 lakh central government employees and dearness relief for 61 lakh pensioners till July 2021.
Reference:
India TV News