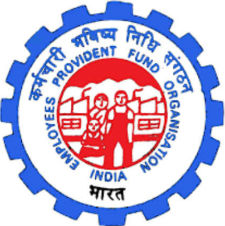 The Labour and Employment Minister Santosh Kumar Gangwar has told that the Employees' Provident Fund Organisation (EPFO) has started crediting interest for 2019-2020. Around six crore EPF subscribers will get their interest at the rate of 8.5%,
The minister also told that said notification to the effect was issued earlier in the day and the process of crediting the amount into the accounts of the subscribers was underway. He said the announcement of 8.5% as the interest rate in March had surprised many, given the pandemic. He said the conditions in 2020 were not favourable. But, he was happy to announce that the decision taken in March was being implemented now. Of the amount, the 8.15% came from debt income and 0.35% from capital gains from the sale of Exchange-Traded Funds (ETFs), he said.
Read: EPFO to announce 8.5% interest for FY19-20 paid in one instance
The EPFO had proposed in September to make the payment in two instalments of 8.15% and 0.35% after selling its investments in the ETFs. However, after the sale of the investments, it was able to propose crediting the entire 8.5% interest in one go, which the Finance Ministry approved, according to sources.
An EPFO official said the process had started on Thursday and that the ₹1,000 crore interest should get credited in all accounts within one week.
EPFO subscribers can check their PF Balance from the comfort of home using four different ways --check PF balance using SMS, online, missed call and UMANG App.
Know how to check EPF account balance ONLINE
Log on to epfindia.gov.in
Feed-in your UAN number, password and captcha code
Click on the e-Passbook
Once you file all the details, you will land up on a new page
Now open member id
Now you can see the total EPF balance in your account
How to check EPF balance through UMANG App
Open the UMANG App
Click on EPFO.
Click on Employee Centric Services
Click on the View Passbook option
Feed-in your UAN number and password
You will get OTP on your registered mobile number
Now you can now check your EPF balance
How to check EPF balance through SMS
Apart from the mobile number, the members registered on the UAN portal may get their PF details by sending an SMS from their registered mobile numbers. For this, you are required to SMS 'EPFOHO UAN' to 7738299899.
How to check EPF balance through MISSED Call
EPFO subscribers, registered on the UAN portal, may get their PF details available with the Employees' Provident Fund Organisation by giving a missed call at 011-22901406 from their mobile number registered with UAN.