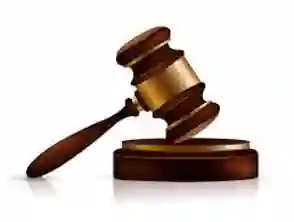 UPON hearing the counsel the Court made the following
O R D E R
1 The respondent moved the Central Administrative Tribunal in OA 2410 of 1997 in which an order was passed on 17 August 1998 directing the respondents to the OA (the present petitioners) to consider the claim for regularization on the post of mason from the date of completion of 240 days' continuous service on casual or work charged basis. The Tribunal also directed consequential benefits. A review petition against the order of the Tribunal was dismissed on 12 May 1999. The orders of the Tribunal were challenged before the High Court of Delhi. The High Court, by its judgment dated 15 July 2010, disapproved of the lethargy of the Department in effecting compliance. The order of the Tribunal was modified to the extent that the regularization of the respondent was directed to be considered in accordance with the rules.
2 Ms Aishwarya Bhati, learned Additional Solicitor General, has drawn the attention of the Court to:
An OM dated 11 December 2006, which was issued in pursuance of the decision of the Constitution Bench in Secretary, State of Karnataka v Uma Devi (Annexure -9);
The Guidelines dated 11 March 2011 (Annexure P-11); and
An OM dated 28 July 2016 (Annexure P-17), clarifying that the benefit of GPF and the old Pension Scheme was applicable to all those casual labourers who were covered under the Scheme of 10 September 1993 even after they were regularized on 1 January 2004.
3 The High Court of Delhi, has in the course of its judgment, alluded to the specific facts of this case, namely, that the respondent had been pursuing his claim right from 1997 before the Tribunal. The respondent was entitled to temporary status on the completion of 240 days' continuous service. The respondent was regularized with effect from 11 December 2006. In the facts of the present case, particularly those noted above, the direction of the High Court to direct regularization with effect from the date of OA 2410 of 1997 need not be interfered with under Article 136 of the Constitution. Justice has been done to a mason who fought a long and arduous battle against the might of the State. The wider questions which are sought to be raised on behalf of the Union Government are kept open to be urged in an appropriate case. The ultimate direction which has been issued by the High Court is sustained on the individual facts as they pertain to the respondent before this Court.
4 The Special Leave Petition is accordingly disposed of with the above clarification.
5 Pending application, if any, stands disposed of.
(SANJAY KUMAR-I)
AR-CUM-PS
(ANITA RANI AHUJA)
ASSISTANT REGISTRAR