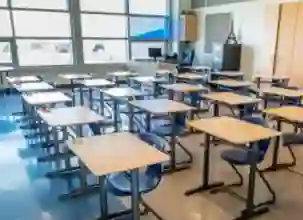 In view of the uncertain conditions due to COVID and the feedback obtained from various stakeholders, it was decided that Class XII Board Exams would not be held this year. It was also decided that CBSE will take steps to compile the results of Class 12 students as per well-defined objective criteria in a time-bound manner.
The decision was arrived after the high-level meeting chaired by Prime Minister Narendra Modi on Tuesday decided to cancel the class 12 board exams keeping the student's safety in consideration.
Following the cancellation of the CBSE Board examination on Tuesday, the Council For The Indian School Certificate Examinations (CISCE) also scrapped its ISC examination for this year.
The boards under the state governments are expected to take the decision on a similar line soon.
Class 12 students will now be evaluated through an alternative scheme. The results will be processed on a mechanism that will also include the internal examinations conducted by the schools.
Any student who is not satisfied with the assessment has an option to appear in the exam as and when the situation becomes conducive.