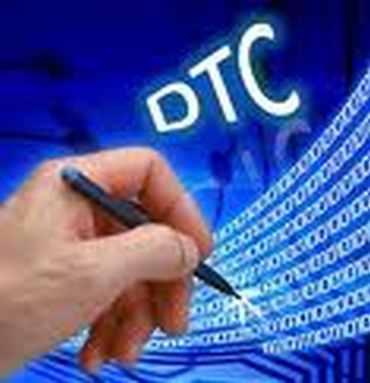 Finance Ministry is finalising the official amendments to Direct Taxes Code (DTC) Bill so that it could be taken up in the Parliament during the Winter Session. The session is scheduled to commence on December 5.
The DTC Bill was tabled in Parliament earlier. A senior Finance Ministry official said that the bill with the amendments would be placed before the Cabinet shortly for approval and wants to bring it in the Winter session of Parliament.
The Cabinet had not taken up the Bill at its previous meeting, reportedly due to apprehensions at the Prime Minister's Office (PMO) over the new tax slab. PMO, it is learnt, also worried the time might not be right to bring a new legislation without extensive consultation.
While the Bill proposes to keep exemption limit at Rs. 2 lakh for individual tax unchanged, it proposes to introduce a fourth slab of 35 per cent tax rate for those with an annual income of over Rs. 10 crore.
It also proposes to levy a 10 per cent tax on dividend income of more than Rs. 1 crore.
Besides, Minimum Alternate Tax (MAT) may be levied on book profit and not on gross assets, sources said. Further, the Securities Transaction Tax (STT) is likely to be retained, though the Standing Committee on Finance, which had scrutinised the bill, had suggested abolition of the levy.
At present, tax is levied on income between Rs. 2-5 lakh at 10 per cent, Rs. 5-10 lakh at 20 per cent, and above Rs. 10 lakh at 30 per cent. Further, those earning more than Rs. 1 crore have to pay a surcharge of 10 per cent.
The Finance Ministry, according to sources, had accepted most of the recommendations of the Standing Committee.
On whether there is a scope for lowering the rate of corporate tax, the official said it is not possible in India.
The DTC bill, which aims to rationalise tax rates to bring more people and companies under the tax net and overhaul the I-T Act of 1961, was introduced in Parliament in 2010.
The first draft of the Bill was prepared by Finance Minister P. Chidambaram in 2009, followed by a second draft by the then Finance Minister Pranab Mukherjee, which was later sent to the Standing Committee for their recommendations.
The first draft prepared by Mr. Chidambaram in 2009 had proposed a 10 per cent income-tax on slabs of Rs. 1.6-10 lakh, 20 per cent on slabs of Rs. 10-25 lakh and 30 per cent on Rs. 25 lakh and above. Besides, corporate tax was proposed at 25 per cent.
This was followed by the draft DTC Bill prepared by the then Finance Minister Pranab Mukherjee in 2010, which proposed income tax of 10 per cent for Rs. 2-5 lakh slabs, 20 per cent for Rs. 5-10 lakh and 30 per cent for Rs. 10 lakh and above besides corporate tax at 30 per cent.
The Standing Committee suggested slabs of Rs. 3-10 lakh, Rs. 10-20 lakh and Rs. 20 lakh and above.