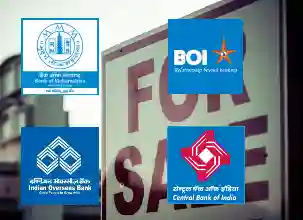 In an attempt to pacify the striking bank employees, the Union finance minister Nirmala Sitharaman, at a press meet, has assured that all banks will not be privatised. She also assured that even in the case of privatisation of a few banks, the interest of the employees will be protected.
"The decision of Privatization is a well thought out decision. We want Banks to get more equity. We want banks to meet the aspirations of the country", the minister told.
The media address comes amid the two-day nationwide bank strike called by nine unions against the proposed privatisation. The strike was triggered by the government's plan to privatise two public sector banks as part of its ambitious disinvestment drive to generate ₹ 1.75 lakh crore. The minister had also announced a deadline for the overall disinvestment project -- completion of the Financial Year of 2022.
"Those banks which are likely to get privatised, the interest of every staff member will be protected. The interest of existing employees will be protected at all cost," Ms Sitharaman said.
"Public sector enterprise policy very clearly says that we will continue with PSBs. Interests of the workers will absolutely be protected," she added.
Banks across the country were shut on Saturday and Sunday. Today, key banking operations across the country have been hit by the strike, in which as many as 10 lakh bank employees are expected to participate.