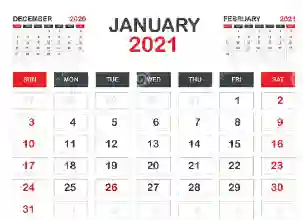 From the New Year 2021, certain payment rules and other related are set to change. Take a note of how these rules, that are linked to everyone's day to day life are going to change
Positive Pay System for Cheque payments: The Reserve Bank of India (RBI) has decided to introduce a new rule for cheque payments from January 1, 2021. The 'positive pay system' for cheques, under which re-confirmation of crucial details may be needed for payments beyond Rs 50,000. Under the positive pay system, the issuer of the cheque will be required to submit electronically, through SMS, mobile app, internet banking or ATM certain minimum details of that cheque like date, name of the beneficiary, payee, amount to the drawee bank. This is akin to the two-factor verification used in digital payments. This is, however not mandatory and the customer can opt for the facility. However, banks can make it mandatory in case of cheques for amounts of Rs 5 lakh and above.

Contactless card transaction limit hiked to Rs 5000. The RBI has increased the limit for contactless card transactions from Rs 2,000 to Rs 5,000, effective from January 1, 2021. This also applies to the e-mandates for recurring transactions through cards and the Unified Payment Interface (UPI). Even though, this will ensure a safe and secure manner, especially during the Covid-19 pandemic, be aware that transactions up to Rs. 5000/- can happen without any authentication like PIN or OTP. Be careful, not to misplace your ATM/Debit/Credit card.

Charges of UPI Payments: National Payments Corporation of India (NPCI) will impose an additional charge on UPI Payment Service (UPI Payment) run by a third-party app beginning from January 1. Hence from January 1, 2021, the users may need to pay additional charges while making transactions from Amazon Pay, Google Pay, and Phone Pay.


LPG prices at month beginning. On the first day of every month, the oil marketing companies revise the prices of LPG on the basis of crude rates in the global markets.


WhatsApp to stop working on OLD phones. You might have started using Whatsapp Pay for payments through your most familiar app. But be aware that WhatsApp is going to withdraw support from some platforms from January 1. WhatsApp page has mentioned the operating systems that it provides support for and recommends using these devices: Android running OS 4.0.3 and newer; iPhone running iOS 9 and newer; and select phones running KaiOS 2.5.1 newer


Landline to the Mobile phone requires 0 prefixes. You will be required to prefix '0' for making calls from landlines to mobile phones in the country. The telecom department has asked telcos to work on the required infrastructure by January 1 in order to implement the new system effectively. This move will create additional numbering space for telecom services.


FASTag mandatory for all four-wheelers. The Union Ministry of Road Transport and Highways has made FASTag mandatory for all four-wheel vehicles from January 1, 2021, through a notification. FASTag will be mandatory for M and N class four-wheelers sold before December 1, 2017. The Central Motor Vehicles Rules, 1989 were also amended for the same. The notification regarding this was issued on November 6, 2020.


Automobile prices to go up. The vehicle prices are likely to go up in the new year. Already Maruti Suzuki, MG Motor, Renault India and Mahindra has announced that they will increase vehicle prices from January 1 2021. Two-wheeler company Hero MotoCorp also announced that it will increase the prices of its vehicles by up to ₹1,500 from January 1, 2021, to offset the impact of rising input costs.