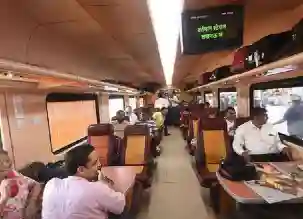 The Union Railway Minister, Shri Piyush Goyal has said that the Indian Railways will never be privatised and will always remain under the Government of India. The union minister was replying to a discussion in Lok Sabha.
The minister further asserted that the sector has been focusing enormously on passenger safety and no deaths have been reported due to any rail accidents in the past 2 years.
"We are focusing on passenger safety. I am happy to say that there has been no passenger death in the past two years. The last death due to a train accident happened in March 2019," he said.
However, the minister said that private investment should be encouraged for more efficient functioning. He also emphasised the need for private-public partnership.
"The country can progress towards high growth and create more employment opportunities only when the public and private sectors work together," Goyal said.
He told that under the Modi government, investment in railways has been hiked to Rs 2.15 lakh crore in 2021-22 fiscal, from Rs 1.5 lakh crore in 2019-20 fiscal.
The Indian Railways is considering having private companies operate 90 train stations and is exploring several options – including looking at the arrangements at India's privately-run airports – to determine how best to set up the security infrastructure at these.
The opposition Congress party on Monday accused the Modi government of privatising the railways, cautioned of adverse consequences and urged the government to learn from similar experiment abroad.