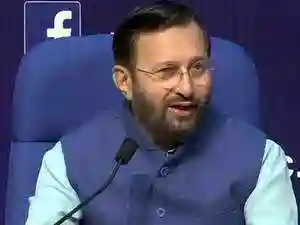 In a move that brings in some festive cheer, Union Minister Prakash Javadekar announced that the cabinet has decided to approve ₹3,697 crores to be given out to public sector employees as a bonus.
The move to give 30 lakh public sector employees as a bonus will stimulate demand ahead of the festive season.

The bonus will be allotted to over 30 lakh central government employees and employees of commercial establishments like railways, defence production and post offices.
The beneficiaries include 17 lakh non-gazetted employees from government's commercial establishments such as railways, post office, EPFO, ESIC and production and their share will be Rs 2,791 crore. The rest 13 lakh government employees will get non-productivity link bonus of Rs 946 crore.

Around ₹2,791 crores have been allocated for 17 lakh central government employees and around ₹906 crores for non-gazetted employees.
Javadekar said this money in the hands of the middle class will push demand in the market.
Last week, the government had announced a leave travel concession (LTC) cash voucher scheme. Finance minister Nirmala Sitharaman had announced an additional allocation of Rs 37,000 crore towards capital expenditure, and put money into the pockets of employees ahead of the festival season, hoping to trigger the demand of Rs 1 lakh crore.
"Payment of bonus to non-gazetted employees for their performance in the preceding year is usually made before Durga Puja/Dussehra season. The government is announcing the Productivity Linked Bonus (PLB) and ad hoc bonus for its non-gazetted employees to be disbursed immediately," a press release said.
Two major railway workers associations had warned blocking rail movement if their demand for the release of productivity-linked bonus was not met before the Durga Puja.
The Confederation of Central Govt. Employees and Workers call had held protest demonstrations all over India at all centres and also in front of all offices on 20th October 2020.
It said From 1978 onwards Central Government Employees are paid Bonus without any interruption. It said it is suspected that there is some hidden agenda behind the deliberate delay on the part of the Government.