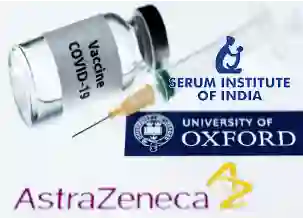 Dr Randeep Guleria, director of AIIMS, has indicated that the COVID 19 vaccination may be approved this month. Dr Randeep Guleria is also a member of the national task force on Covid-19 management. It is most likely that the referred vaccine will be the one developed by the AstraZeneca or commonly known as Oxford vaccine.
The United Kingdom has already approved the Covid-19 vaccine developed by Pfizer Inc and its German partner BioNTech SE. The vaccine is all set to be rolled out in Britain from next week. However the required of the Pfizer vaccine for extreme low-temperature storage makes the vaccine candidate impractical for distribution in India currently.
(Read: Rising hopes: Pfizer Covid-19 vaccine for general use in the UK from next week)
Last week Adar Poonawalla of Serum Institute of India (SII), involved in the trials of the AstraZeneca vaccine had informed that the company will apply for the emergency authorization of the COVID-19 vaccine shortly. He stated that the company is in the process of submitting the data of its vaccine to the Drug Controller of India. After the vaccine is reviewed, it will be the decision of the Health Ministry to roll out the doses in the first and second quarters. Prime Minister had personally visited the manufacturing facility of Serum Institute in Pune to review the vaccine development.
Dr Randeep Guleria is hopeful of a coronavirus vaccine by the end of this month or early next month. "We should get emergency use authorisation from Indian regulatory authorities to start giving the vaccine to public," Dr Randeep Guleria added.
The AIIMS Director said that there is good data available that the vaccines are very safe. "Safety and efficacy of vaccine are not compromised at all. Around 70,000-80,000 volunteers have received the vaccine and no significant serious adverse effects were seen.
Work is going on at war-footing both at the Centre and the state level for vaccine distribution plan in terms of maintaining the cold chain, having appropriate storehouses available, developing strategy, training vaccinators and availability of syringes.
The covid-19 vaccine will not be available in sufficient doses to give to everyone. Frontline health and sanitation workers, police officials and elderly people with co-morbidities will get the vaccine on priority. The government is working on a plan that aims to cover 23% of the population in the first phase of vaccination.