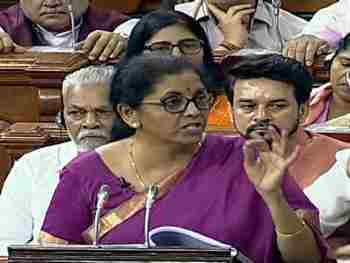 Finance Minister Nirmala Sitharaman on Tuesday announced on Monday that the government has extended the income tax filing deadline for the financial year 2018-19 to June 30, 2020 in the wake of the Covid-19 pandemic in India.
Also, the deadline for Aadhaar-PAN card linking has also been extended to June 30.
Many other deadlines for financial schemes and obligations have also been extended to June 30.
Among other measures that have been announced include a total waiver on debit card usage charges which apply for transaction at a different bank's ATM. In addition, minimum balance criteria for bank accounts have also been waived off for a period of three months by the government.
"Debit cardholders who withdraw cash from any bank's ATM can do it free of charge for the next 3 months.
A complete waiver of minimum balance charges for the savings bank account has been introduced.
The government is also working swiftly to come up with an economic package and it will be announced soon, said the finance minister.