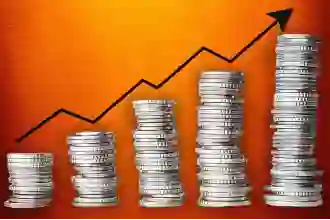 By 2030 India will be the third-largest economy behind only to China and the US as per the World Economic League Table 2021. The World Economic League Table 2021 is the latest report published by the Centre for Economics and Business Research (CEBR) which has forecasts for 193 countries up to 2035.
India, currently placed at sixth position, is expected to regain its position as the fifth-largest economy by 2025. India had become the fifth-largest economy in 2019, but the position dropped due to the impact of COVID 19. The pandemic has also taken a toll on other economies. China is expected to be the largest economy by 2028, 5 years ahead of the pre-COVID prediction.
The report says that India has been knocked off course somewhat through the impact of the pandemic. As a result, after overtaking the UK in 2019, the UK overtakes India again in this year's forecasts and stays ahead till 2024 before India takes over again.
The India, faster-growing major economy and Asia's third-largest has been hit hard by one the strictest lockdowns in the world imposed to ward off the spread of the deadly Covid-19 infection. As economic activity stalled, the economy contracted by a record 23.9% in the June quarter. This was among the sharpest contractions among major and G-20 economies. But the lifting of the lockdown since June and easing of curbs has led to a sharp recovery and the contraction has narrowed to 7.5% in the September quarter. The Reserve Bank of India (RBI) now estimates the economy to return to positive territory by the third quarter of the current fiscal year that ends in March. The economy is forecast to record robust growth in 2021-22 due to the low base and the pace of recovery, which is seen sustained on the back of measures unleashed by the government and the RBI.
The country had set an ambitious target of being a $5 trillion economy by 2024. However, this may not be achievable currently and economists estimate that it will take a few years before India's economy returns to the 7%-8% growth.