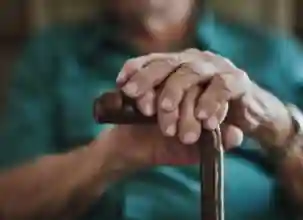 A study conducted by the Institute for Competitiveness (IFC) on behalf of the Economic Advisory Council to the Prime Minister (EAC-PM) has suggested the government increase the retirement age and introduce a Universal Pension Income programme.
The study was commissioned by the Economic Advisory Council to assess the quality of life of the elderly population in India on parameters like financial wellbeing, social well being, health and income security. It says the increase in life expectancy is expected to continue due to better health infrastructure and allow aged people to work longer than any previous generation.
The recommendations made by the IFC include a pension payment of at least 50 per cent more than the minimum wages in the country, as per the report.
It also said that the pension scheme must be non-contributory with the overall pension amount being financed by state and central government equally.
In a report released on Wednesday, the Council said the retirement age needs to increase in a phased manner as India is a young nation with a high working population. "...increasing retirement ages leads to job creation for old persons without compromising the needs and the availability of jobs for the current workforce," said the report released by the Council's chairman, Bibek Debroy.