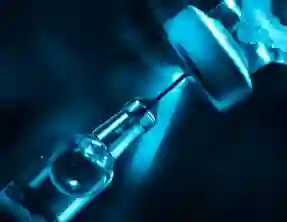 India COVID 19 cases have seen a decline over the last few weeks after touching a peak of around one lakh cases daily. India recorded 29,164 new COVID-19 infections in the last 24 hours
India has also seen more daily new recoveries than cases for 45 successive days, bringing its active caseload down to 4.53 lakh; 40,791 patients fought off the viral disease successfully in the last 24 hours. The recovery rate has improved to 93.4 per cent. The total recovered cases stand at 82,90,371.
However, the governments, both at the centre and at the states are anticipating another surge, possibly more severe, in the coming winter months when respiratory infections rise.
Five states - Delhi, Kerala, Maharashtra and Rajasthan account for almost 49 per cent of all cases in the country. After Delhi, the remaining states logged between 3,000 and 2,100 cases in a day.
Meanwhile, the hopes on COVID vaccines are on a high.
​Serum Institute of India, which is the world's largest vaccine maker, expects vaccination drive to begin across India by December. The company is ramping up production of AstraZeneca's Covid-19 vaccines to have 100 million doses ready by December
India's Bharat Biotech has announced the commencement of Phase 3 trials of COVAXIN. This is India's first phase 3 efficacy study for a COVID-19 vaccine, and the largest phase 3 efficacy trial ever conducted in India with 26,000 volunteers.
The American company, Pfizer last Monday released initial data on its vaccine developed with German partner BioNTech SE that showed it to be more than 90% effective. It is starting a pilot program for Covid-19 immunization in four US states. However, the Pfizer vaccine has to be kept at minus 70 degrees Celsius which is a challenge
Another American pharmaceutical company, Moderna has that claimed its vaccine candidate has been found to be 94.5% effective.