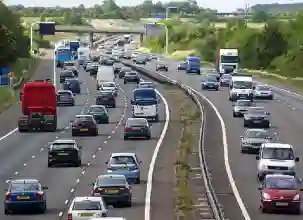 In two years, the current system of GPS based toll collection will be replaced by a GPS based system. This was announced by Road Transport and Highways Minister, Shri. Nitin Gadkari in Delhi at the ASSOCHAM Foundation Week Programme. The minister said that this would enable India to become a 'toll-booth-free' nation in the next two years.
The government has finalised the GPS-based technology toll collection to ensure seamless movement of vehicles across the country. With the help of Russian Government, we have accepted the GPS system and in the next two years we will have a toll collection system running on GPS technology, Gadkari said on the sidelines of an event.
The Minister expressed hope that the toll collections may reach INR 34,000 crore by coming March. Gadkari informed that by using GPS technology for toll collection, the toll income in the next five years will be INR 1,34,000 crore.
Currently, all commercial vehicles come fitted with the GPS tracking system. Government is also planning for installing the GPS system in older vehicles too. This will enable the toll to be deducted automatically from the vehicle owners bank account. The toll will be based on the movement of vehicles, rather than the crossing of the designated toll booths. The users will have the advantage that it will be 'Pay as you use' or distance based tolling. That is. pay only for the distance travelled, rather than the fixed charge on crossing the toll booth. Also, it requires no stopping or slowing down of the vehicles.
The National Highways Authority of India (NHAI) has initiated the move in 2018 when it started a pilot project involving 500 commercial vehicles on the Delhi Mumbai national highway. The new system will make the recently launched FASTag system obsolete.