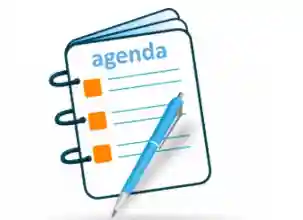 No. 3/4/ 2021-JCA
Government of India
Ministry of Personnel, PG and Pensions
Department of Personnel & Training
****
North Block, New Delhi
Dated: 16.6.2021
To,
Shri Gopal Mishra,
Secretary, National Council (Staff Side)
Joint Consultative Machinery for Central Government Employees,
13-C, Ferozshah Road, New Delhi – 110001.
Subject: Agenda notes for the 48th meeting of National Council JCM to be held on 26/ 06/2021
Sir,
Reference is invited to the discussions that took place between your good self and the undersigned regarding finalisation of the agenda notes. Based on the same, final Agenda Notes for discussion during the meeting are enclosed for your kind perusal and records, please.
Yours sincerely,
(S.P. Pant)
Deputy Secretary (JCA and Res-II)