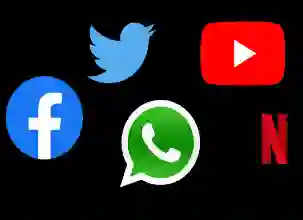 The Ministry of Electronics and Information Technology (MeITY) has come up with the draft Information Technology (Intermediary Guidelines and Digital Media Ethics Code) Rules, 2021, for social media platforms, OTT players & digital media. The rules will have government control over social media platforms to curb the misuse of content.
Some of the key points in the draft rules are
Social media platforms upon being asked either by a court order or a government authority will be required to disclose the first originator of mischievous post or message as the case may be.
It is required to remove or disable access within 24 hours of receipt of complaints of contents that exposes the private areas of individuals, show such individuals in full or partial nudity or in the sexual activity or is in the nature of impersonation including morphed images etc.
All OTT platforms should self-classify their content into five categories based on age, namely: U (Universal), U/A 7+, U/A 13+, U/A 16+, and A (Adult).
All social media platforms will have a provision for voluntary verification mechanism of the users.

Platforms will be required to implement parental locks for content classified as U/A 13+ or higher, and reliable age verification mechanisms for content classified as 'A'.
The government has clarified that clarified it is not bringing any kind of censorship to these platforms.
A three-level grievance redressal mechanism has been established under the rules with two levels of self-regulation. This should be only in relation to the sovereignty and integrity of India, the security of the state, public order, relations with foreign states, or rape, sexually explicit content and the likes.