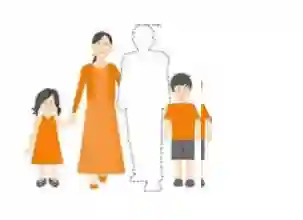 In a move that could bring relief to thousands of dependants of government employees and pensioners, the government has filed the upper ceiling of the family pension to ₹ 1,25,000/- per month. Currently, the family pension has to be ceiled at ₹ 45,000/- per month.
The union minister for Personnel, Public Grievances and Pensions, Shri Jitendra Singh made an announcement in his regard stating that the move is aimed at bringing 'ease of living' for the family members of the deceased employees. He said that "The amount of both the family pensions will now be restricted to ₹1,25,000 per month, which is over two and half times higher than the earlier limit,"
Department of Pension and Pensioners' Welfare (DoPPW) has issued a clarification on the amount admissible in case a child is eligible to draw two family pensions after the death of his or her parents, Singh said. (Read: Surviving child eligible for 2 family pensions if both parents are govt servants)
The family pension could only be granted to deceased government employee's spouse and after his or her death to the dependent son or daughter below 25 years of age. The Government in 2017 extended the family pension to divorced daughter in such cases where the divorce proceedings had been filed in the court during the lifetime of the employee or pensioner or his or her spouse but the divorce took place after their death.