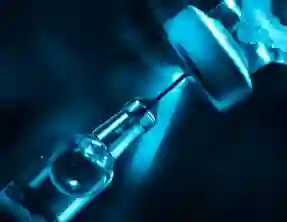 People working in the medical field will be the first ones to receive the COVID 19 vaccine first in India. The list includes doctors, medical students, nurses and ASHA workers. The government is finalising the plans for the vaccine delivery procedures so that once the vaccine is ready, things will roll out smooth. The process utilises the existing technology and network of the existing Universal Immunisation Programme (UIP). The government has set aside about ₹50,000 crores for the vaccination at an estimated ₹500 per person.
One of the most important requirement is the availability of cold storages for the storage of the vaccine. The vaccines require to be stored at -40 degree centigrade and much medical cold storage will not meet this requirement. A group is now engaged in mapping the private sector facilities with minor modifications they could be converted to serve the need for supplementing for cold chain equipment
The priority groups are identified as follows.
One crore healthcare professionals: Apart from doctors, nurses and ASHA workers, this group includes MBBS students as well.
Two crore frontline workers: This group comprises municipal corporation workers, police personnel and personnel belonging to armed forces.
Twenty-six crore people aged above 50: As aged people are at a greater risk of contracting Covid-19, people aged above 50 will also be treated as a priority group.
One crore special category people: This group will include those below 50 but with co-morbidities.
The Centre is planning to procure COVID-19 vaccines directly from the drugmakers and distribute them among the priority group. The government is aiming for the indigenous Covid-19 vaccine, Covaxin developed by the Hyderabad based Biotech as the AstraZeneca said last week that it was holding back deliveries of its Covid-19 vaccine. A senior government scientist said that Bharat Biotech's Covid-19 vaccine, Covaxin, could be launched months earlier than expected, most likely by February. However, Adar Poonawalla of the Serum Institute of India recently said that India could get a vaccine as early as January if late-stage trials of Oxford and AstraZeneca's Covid-19 vaccine progress as planned. The US drugmaker Pfizer Inc with German partner BioNTech SE and US biotech company Moderna are also in the advance stages of the vaccine development.
The states have been asked to set up task forces to streamline the vaccination drive for which the existing eVIN (Electronic Vaccine Intelligence Network) platform. The eVIN is aN indigenously developed platform under Universal Immunization Programme, providing real-time information on vaccine stocks and flows, and storage temperatures across all cold chain points
The tracking of the people for the vaccination will be done via Aadhaar ID. It has been clarified that the Aadhaar card is not mandatory for the vaccination and those who do not have Aadhaar can use any government-issued photo ID card.