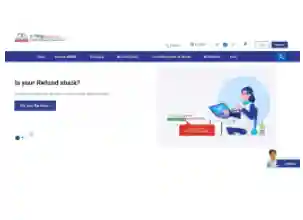 According to reports, the government is planning to extend the deadline for ITR filing in the wake of unresolved technical glitches on the IT filing portal. A notification regarding the extension of the deadline will be issued in a couple of day's time. The talks on deadline extension come in the wake of the troubles faced by the taxpayers.
The new income tax e-filing portal "www.incometax.gov.in', developed by Infosys, had a bumpy start from the day of its launch on June 7, as it continued to face tech glitches with users complaining that certain functionalities were either unavailable or working slow.
Last week the Ministry of Finance has summoned Sh Salil Parekh, MD &CEO of Infosys on the matter. The company was asked to explain as to why even after 2.5 months since the launch of the new e-filing portal, glitches in the portal have not been resolved. In fact, since 21/08/2021 the portal itself is not available.
In 2019, Infosys was awarded a contract to develop the next-generation income tax filing system to reduce processing time for returns from 63 days to one day and expedite refunds. Till June 2021, the government has paid Rs 164.5 crore to Infosys for developing the portal.