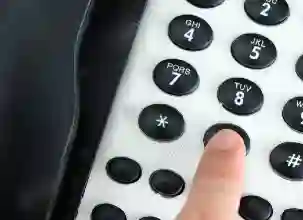 From January 1, for calls to a mobile from a landline will require to be prefixed with a "0" even for local calls. The DoT has asked all telecom companies to offer `0 dialling facility to customers to be able to connect with mobile phones. The companies are also instructed to ensure suitable auto-announcements are fed into all fixed-line switches for reminding landline users to pre-fix any calls to a mobile number with a `0,' should they forget. The department has directed telcos to implement the new landline-to-mobile dialling pattern from January 1.
The change in the dialling pattern will generate 2,544 additional mobile numbers for future use as this will free up many unused landline numbering levels for mobile services, while ensuring there are no overlaps with landline STD codes. For example, relatively unused landline levels such as `3', `4' or `5' could be opened up for mobile services.
TRAI, in May, had also made recommendations like Shifting from 10-digit to 11-digit numbering scheme in case of mobile numbers that will give a total capacity of 10 billion numbers. It had also suggested that mobile numbers allotted for dongles should be shifted to 13 digits.