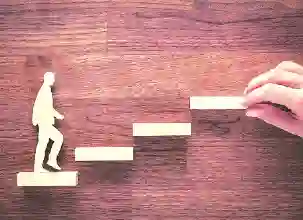 File No.PC-V/2021/CC/Judgements –
GOVERNMENT OF INDIA/भारत सरकार
MINISTRY OF RAILWAY/रेल मंत्रालय
(RAILWAY BOARD) रेलवे बोर्ड
No. PC-V/202 1/CC/Judgements
New Delhi, dt.27.07.2021
The General Manager (P)
All Indian Railways / PUs
Sub: Sharing of information regarding favourable judgment.
Please refer to Board's letter No. PC-V/2009/ACP/2 dt. 10-06-2009 (RBE No. 101/2009) regarding grant of financial upgradation under MACP Scheme w.e.f. 01-9-2008. However, several Court Cases were filed seeking MACP benefit w.e.f. 01-01-2006. This issue finally stands adjudicated by Hon'ble Supreme Court of India vide their judgement in CA No. 1579 of 2021 (arising out of SLP(C) no. 15572 of 2019) filed by Shri R. K. Sharma & Ors. Vs UOI dt. 28-04-2021 (Copy enclosed) disposing a bunch of SLP(C)'s involving this issue. Hon'ble Court rejected the claim that MACPS should be applicable from 01-01-2006 observing that the benefits flowing from ACP & MACP Scheme are incentives and are not part of pay. DoP&T's O.M. No.35034/3/2015-Estt.(D), dated 13-07-2021 on the same issue is also enclosed.
2. It is advised that the aforementioned order of the Hon'ble Supreme Court may please be brought to the notice of all the concerned including the officials of the Divisions with instructions to ensure its effective utilisation while contesting the cases involving identical issue.
3. Please acknowledge the receipt of this letter.
DA: As above.
(Sudha A Kujur)
Dy. Director, Pay Commission
Railway Board