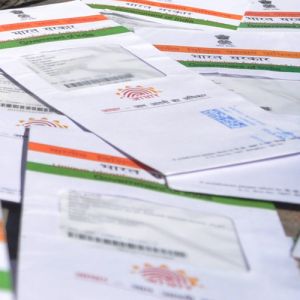 The government has Aadhaar number mandatory for the opening of bank accounts and for any financial transaction of ₹50,000 and above.
Also the existing bank account holders have been asked to furnish the Aadhaar number issued by the Unique Identification Authority of India (UIDAI) by December 31, 2017. Beyond December 31, 2017, accounts till cease to be operational without Aadhar.
The government in its Budget 2017 has already mandated seeding of Aadhaar number with Permanent Account Number (PAN) to avoid individuals using multiple PANs to evade taxes.
The notification issued amending the Prevention of Money-laundering (Maintenance of Records) Rules, 2005, mandated quoting of Aadhaar along with PAN or Form 60 by individuals, companies and partnership firms for all financial transactions of Rs 50,000 or above.