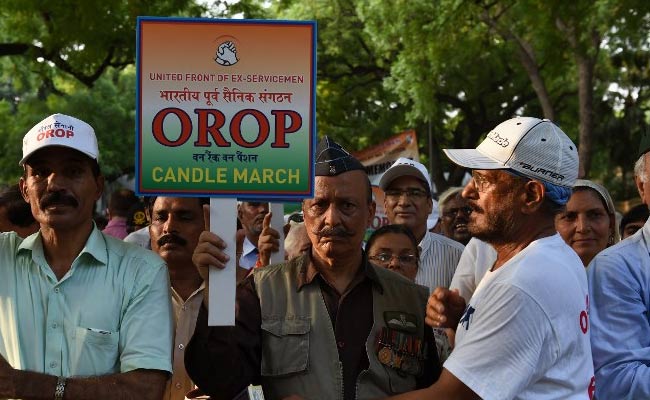 Finance minister Arun Jaitley virtually ruled out annual revisions of pension — a demand by agitating ex-servicemen under 'one rank, one pension' — but said on Monday the government would safeguard interests of soldiers retiring at an early age through higher pensions.
Annul revisions in pension do not happen anywhere in the world, he said.
Jaitley said the government was committed to OROP but the "only difficulty" is the "arithmetical translation".
"I have my own formula on what OROP means. Somebody else may have their own formula on OROP but it has to be within reasonable and rational criteria. You can't have an OROP where pensions are revised every month or every year," he said.
He said that recommendations of the seventh pay commission for government employees were coming shortly.
Read more @
http://www.hindustantimes.com/india-news/annual-pension-revision-not-possible-says-jaitley-on-orop/article1-1386000.aspx