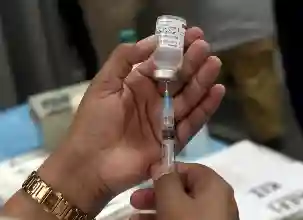 The country reported the first death, due to anaphylaxis, following the COVID-19 vaccination. This was confirmed by the National Adverse Events Following Immunisation (AEFI) Committee. It was reported that a man, aged 68, died after taking the vaccine on March 8. The cause of the death was reported as anaphylaxis.
N.K. Arora, advisor of the National AEFI committee told a newspaper "It is the first death linked to COVID-19 vaccination due to anaphylaxis. But compared to the overall numbers, only a small number had a severe reaction. Those getting their vaccination need to wait for 30 minutes at the inoculation centre after vaccination as most of the anaphylactic reactions occur during this period and prompt treatment prevents deaths."
Anaphylaxis is a severe allergic reaction that needs to be treated right away. If left untreated, it can be deadly.
The Health Ministry on Tuesday said that the number of deaths reported following COVID-19 vaccination in the country is only 0.0002% of 23.5 crore doses administered which is within the expected death rates in a population. It is also important and pertinent to note that the mortality rates for those testing positive for COVID-19 disease is more than 1% and COVID-19 vaccination can prevent these deaths. Therefore, the risk of dying following vaccination is negligible as compared to the known risk of dying due to COVID-19 disease, it said.