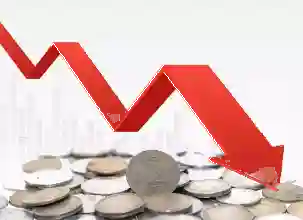 Update: Govt withdraws small savings rate cut fearing backslash
The interest rates on small savings schemes, such as post office deposits and public provident fund. The rates have been reduced up to 110 basis points or 1.1 per cent. The new rates will be effective from April 1, 2021.
Small savings schemes are intended to provide safe and attractive investment options to the public. However, the present cut will bear a serious impact on middle-class depositors.
The interest rates announced are for the first quarter of the financial year 2021-22. Last year, for the April-June quarter, it was reduced by up to 140 basis points. With this reduction, the interest rates of small savings schemes have been slashed by a total of 120-250 bps during the current financial year.
The interest rate on PPF has been reduced from 7.1 per cent to 6.4 per cent while NSC will now earn 5.9 per cent, down from 6.8 per cent.
The PPF interest rate is currently at the lowest In over 4 decades
The new interest rate on PPF will be the lowest since 1974. According to reports, the PPF interest rate was 7 per cent between August 1974 and March 1975. Before that, the rate was 5.8 per cent.
Interest rates for small savings schemes are declared every quarter and are in line with the falling fixed deposit rates of banks. The cuts were largely necessitated by the spiralling fiscal deficit which the government has struggled to rein in, experts said.
The new rates are as follows
| | | | |
| --- | --- | --- | --- |
| Instrument | Interest rate (%) from Jan 1, 2020 | Interest rate (%) from April 1 to June 30, 2021 | Change in Interest rate (%) |
| Savings deposit | 4 | 3.5 | 0.5 |
| 1 year Time Deposit | 5.5 | 4.4 | 1.1 |
| 2 year Time Deposit | 5.5 | 5.0 | 0.5 |
| 3 year Time Deposit | 5.5 | 5.1 | 0.4 |
| 5 year Time Deposit | 6.7 | 5.8 | 0.9 |
| 5-year Recurring Deposit | 5.8 | 5.3 | 0.5 |
| 5-year Senior Citizen Savings Scheme | 7.4 | 6.5 | 0.9 |
| 5-year Monthly Income Account | 6.6 | 5.7 | 0.9 |
| 5-year National Savings Certificate | 6.8 | 5.9 | 0.9 |
| Public Provident Fund | 7.1 | 6.4 | 0.7 |
| Kisan Vikas Patra | 6.9 (will mature in 124 months) | 6.2 | 0.7 |
| Sukanya Samriddhi Yojana | 7.6 | 6.9 | 0.7 |