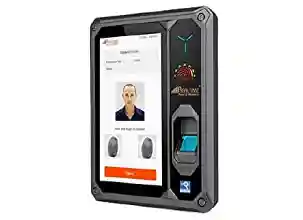 The Department of Personnel & Training has issued an office memorandum for resuming the biometric attendance at the offices. The employees will have to use the biometric attendance system from November 8 onwards. The order has been issued in view of the declining COVID 19 figures across the country.
The Aadhar linked Biometric attendance used at the government Central offices was suspended at all offices since last year, as a precautionary measure against the spread of Covid-19. Physical attendance registers were being maintained.
An order issued by the department of personnel and training (DoPT) on Monday said the matter had been reviewed and "it has been decided to resume biometric attendance for all levels of employees", with effect from next Monday. It added that the heads of departments would be responsible for ensuring that sanitisers are mandatorily placed next to biometric machines and all employees sanitise their hands before and after marking of attendance. Also, a physical distance of six feet must be maintained by all employees while marking attendance and if need be, additional biometric attendance machines may be installed to avoid overcrowding.
Asking all employees to wear masks at all times, including while waiting to mark their attendance, DoPT said designated personnel should be deployed near biometric stations to clean/wipe the touchpad/scanner areas of biometric scanners frequently.
An adequate number of biometric stations, it added, should be placed in an outside/open-air environment; or indoors with proper natural ventilation.
As for meetings, DoPT said they shall continue to be conducted on videoconferencing as far as possible and personal meetings with visitors, unless necessary in the public interest, may be avoided.