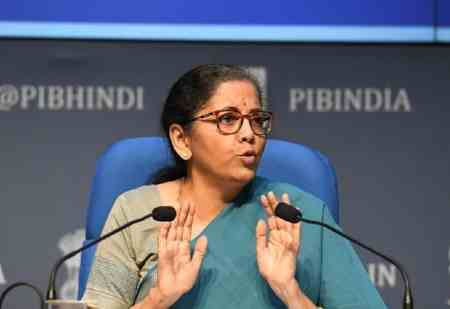 Finance Minister Nirmala Sitharaman announced the introduction of Travel (LTC) cash voucher and special festival advance schemes for government employees in an attempt to stimulate demand and boost consumer spending ahead of the upcoming festive season. The Finance Minister made these announcements while addressing media on the economic issues facing the country in wake of Covid-19.
The LTC cash voucher scheme also includes the leave encashment scheme.
Under LTC Cash Voucher Scheme, govt. employees can opt to receive cash amounting to leave encashment + 3 times ticket fare, to buy something - items which attract GST of 12% or more. However, employees can spend LTC cash voucher only through digital mode and at places registered under GST before 31 March 2021.
The estimated cost of LTC Cash Voucher Scheme is Rs 5,675 crore for Central govt and Rs 1,900 crore for PSBs & PSUs.
Leave Travel Concession (LTC) is available to government employees and organized sector employees. As per the government, the initial indications shows savings have increased during the lockdown in the country. The government now wants to incentivize individuals.
Special Festival Advance Scheme for non-gazetted employees is being revived as a one-time measure and extended for gazetted employees too
All central govt. employees can now get an interest-free advance of Rs. 10,000. This will be issued in the form of prepaid RuPay Card, to be spent by March 31,