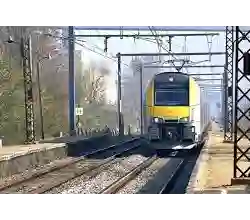 The Indian Railways is all set to consider performance over seniority as a criterion for promoting officers holding key positions such as Divisional Railway Managers, General Managers, and Board Members.
A senior Railways Ministry official with knowledge in the matter said that with a view to having top-performing officials with proven track-records on board, the Indian Railways has made some amends to the selection procedure of promotion.
For the final approval of the proposal to set up a selection panel, the Group of Secretaries with some recommendations will forward it to the Group of Ministers. The officials said that once the proposal is enforced, it will have far-reaching implications on the functioning of railways.
Earlier the railway minister had warned that if punctuality of the trains in all the zones does not go up then their General Managers will not be considered for promotion. He also said that their performance ratings will depend on where they figure on the delay list.
The Indian Railways is working on the betterment of management which will be beneficial to the national transporter.
The 7th Pay Commission has also recommended a performance-based appraisal system. employees will be promoted on the basis of their performance during the financial year and the central government had accepted it.