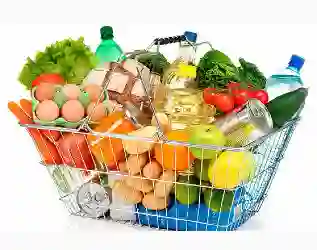 Recently, the Ministry of Labour and Employment released the new series of Consumer Price Index for Industrial Worker (CPI-IW) with the base year 2016. The series was earlier revised from 1944 to 1949;1949 to 1960; 1960 to 1982 and 1982 to 2001
The CPI-IW is mainly used for determining dearness allowance (DA) paid to central/state government employees and workers in the industrial sectors besides measuring inflation in retail prices, fixation and revision of minimum wages in scheduled employments.
Initially, the CPI-IW was compiled for Industrial Workers relating to factories, mines and plantations. Currently, it based on the consumption by a Working-Class Family, which is defined as one where one of the members worked as a manual worker in one of the 7 sectors ( (a) factories, (b) mines, (c) plantations, (d) railways, (e) public motor transport undertakings, (f) electricity generation and distribution establishments, and (g) ports and docks.) and which derived one half or more of its income through manual work.
Apart from Industrial Workers, there are five other measures of CPI:
CPI/Agricultural Labourers (CPI-AL).
CPI/Rural Labourers (CPI-RL).
CPI/Urban Non-Manual Employees (CPIUNME).
CPI-Combined (CPI-C).
The CPI-IW index gives a measure of the retail prices of goods consumed by the above-defined category of Industrial Workers such as food, medical care, education, electronics etc. It is based on a defined set of items known as the basket with specific weightage given to the items based on average consumption.
The CPI-IW index is compiled and released every month by the Labour Bureau.
Apart from changing the base year or the reference year, the items in the basket and the weightage given to the items were also changed in the series. The number of items directly retained in the index basket has increased to 463 items as against 392 items in the 2001 series. The weight of food and beverages has been reduced and the weight of miscellaneous group (health; education and recreation; transport and communication; personal care and effects; household goods and services etc.) and housing has been increased substantially under 2016 series The weight to food and beverage was reduced from 46.2% to 39%, while spending on housing increased from 15.2% to 17%.
To calculate the index, price of the basket in 1 year has to be first divided by the price of the market basket of the base year(2016) and then, it is multiplied by 100.
The number of selected markets, from where the retail price data will be collected has also been raised from 289 to 317.
The Labour Bureau is also working towards revising the index every five years.