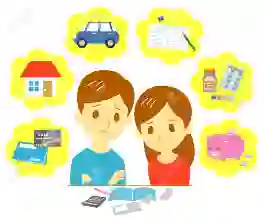 The Union government on Thursday revised the base year for computing Consumer Price Index (Industrial Workers) CPI-IW from the present 2001 to 2016 after a gap of 15 years.
The CPI-IW is used primarily for measuring the Dearness Allowance (DA) payable to workers in the organised sector including PSUs, banks and insurance companies, besides government employees.
The DA, a component of salary, is revised every six months to keep pace with the inflation rate. For private-sector workers, the central government and most states increase the variable DA component of minimum wages twice a year based on the CPI-IW inflation numbers.
The move may not, however, have an immediate bearing on the salaries of around 30 million industrial workers and 4.8 million central government employees as reported in some media.
As per the norm, the base year of price index numbers should be revised at frequent intervals generally not exceeding 10 years to reflect the changes that take place in the consumption pattern of consumers.
It also provides inputs to the government in macro policy planning.
Unveiling the report on the base revision of Consumer Price Index for Industrial Workers (CPI-IW) to 2016=100 from existing 2001=100, Union Labour Minister Santosh Kumar Gangwar said the base revision will be done every five years in future.
"The new series is more representative in character and reflects the latest consumption pattern of the industrial workers," Gangwar said.
He also released the maiden index with the base year 2016 for the month of September 2020.
The All India index for the month of September 2020 stands at the level of 118 and linking factor for the conversion of the new series index to the previous series on base 2001=100 is 2.88.
Gangwar underlined the importance of data in the government's policies and planning in India which is labour abundant.
The Labour Bureau has initiated three big surveys on employment generated by professionals and non-formal transport sector, migrant workers and domestic workers.