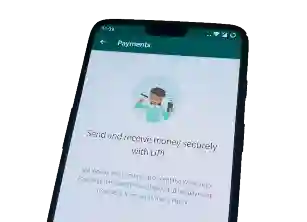 After a long phase of testing with limited users, the WhatsApp Pay is officially launched in India. The company, owned by Facebook says that transferring money under its platform is as easy as sending messages.
Whatsapp will be a serious contender to similar Paytm, PhonePe and Google Pay. The advantage of Whatapp ios that it has more around 400 million users in India. Currently, NPCI has restricted the user WhatsApp UPI based customer base to 20 million out of this 400 million.
WhatsApp Pay is based on the Unified Payment Interface or UPI in partnership with the National Payments Corporation of India (NPCI), an India-first, a real-time payment system that enables transactions with over 160 supported banks.
WhatsApp has tied up with ICICI Bank, HDFC Bank, Axis Bank, the State Bank of India, and Jio Payments Bank. People can end money through WhatsApp to anyone who has a UPI ID. All transaction will be PIN verified.
To set up your account
Click on the WhatsApp app on your mobile phone and select the three-dotted icon visible on the top right corner of your screen.
Select 'Payments', then 'Add payment method'
A list of bank names will be on your screen.
After you finish selecting your bank name, your cell number, which is linked with the bank, will be verified.
For verification, a user needs to select 'Verify' via SMS. You need to make sure the WhatsApp number is the same as the one linked to your bank a/c.
Once you're done with the verification process, a user then needs to complete setting up payments.
UPI pin is mandatory for carrying out transactions on WhatsApp similar to how it's on other apps.
Following this, you can see the chosen bank on the payments page.
To send or receive money
Open any chat on WhatsApp and select the 'attachment' icon.
Click on 'Payment' and add the money you want to send to the person. A user can also add a note.
To finish the payment process on WhatsApp, you will have to enter your UPI PIN.
After you finish your transaction, you will get a confirmation message.