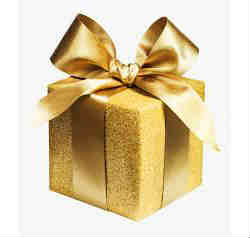 Just weeks ahead of the general election, the state government has declared that its employees can now receive up to 25,000 as gifts, with prior permission from higher officials, against the earlier 5,000.
'Gifts' include pecuniary advantage provided by any person other than close relations, personal friends and articles offered at weddings, religious functions, building inaugural ceremonies, travel, and boarding, say the TN Government Servants' Conduct Rules.
The government has, however, clarified that the total of such gifts should not exceed 10 lakh or six months' gross emoluments and that any official breaching such a ceiling should provide an explanation within a month. Employees can also avail themselves of an interest-free loan of up to 5 lakh each from friends or relatives for constructing or buying houses, reads the order issued on March 5 by the personnel and administrative reforms department.
This move has received mixed responses from experts, with one section terming it 'backdoor' corruption and another saying it is a grey area as no one checks who is involved in giving gifts or their value.
A cover for open bribery: Ex-IAS official
Calling it absurd, retired IAS official M G Devasahayam said the government was 'socialising' corruption. "In the garb of changing rules, they are giving a cover for open bribery as no one is going to check the value of gifts." The rules clarify that the person presenting the gift should not have any official dealings, but Devasahayam says there is no way to distinguish this and that it is completely unimplementable.
M S Chandramohan of Arappor Iyakkam, an NGO, said a five-fold increase in the value of gifts that can be accepted would act as a backdoor entry for bribes. "Also, the timing of the order raises questions. Is the government trying to get the votes of its employees and their families?"
D Hariparanthaman, retired Madras high court judge, said the rules were brought in with a good intention as people don't attend weddings with empty hands and it is impossible to get by without seeking loans for education or for marriages. "But the rule is misused a lot". M Anbarasu of the TN Government Employees Association agreed and said this was a namesake order as no one was going to declare how much gifts he/she received. The conduct rules have always been used to initiate disciplinary proceedings selectively, he added.