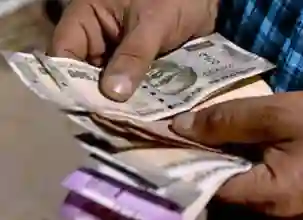 The Telangana government has issued orders implementing revised pay scales to all the state government employees. Separate GOs were issued on salaries, dearness allowance, house rent allowance, retirement gratuity, pension, the additional quantum of allowance and salaries of outsourcing and contract employees on Friday.
The state government employees will have their salaries hiked by 30 per cent. The Pay Revision Commission (PRC) constituted by the state government had recommended a hike of 7.5%. However, Chief Minister K Chandrasekhar Rao had announced an enhancement of the salary by 30%. The dearness allowance
(DA) of 30.392 per cent as of July 1, 2018, would be merged in the pay. The new scales will into effect from April 1, 2020. The new salaries will be paid from June salary i.e on July 1. The arrears for the period from April 1, 2020, to March 31, 2021, would be paid at the time of retirement of the government employee. The arrears for the period from April and May 2021, would be paid during this financial year.
The employees will receive the house rent allowance at 13 per cent to 24 per cent based on the seventh central pay commission and depending on the classification of the cities and towns. But, there would be no ceiling on the HRA.