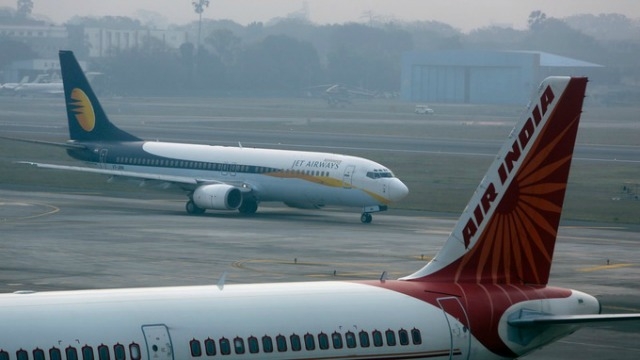 The Cabinet has approved the new civil aviation policy that focuses on taking "flying to the masses" and to make it "affordable, convenient, cheap."
The long-awaited policy will make it simpler for new domestic airline companies to start flying international routes, will make short-span travel cheaper, and lots more.
The final draft of the civil aviation policy was sent to the cabinet on June 3. However, it was first made public in November and has been held up since as the stakeholders of the aviation industry battled it out on key issues they disagreed on. In that, the yester-year 5/20 rule took the podium. The final policy was deferred for months as the ministry decided on the rule that mandated new airlines to fly domestic routes for at least five years and have a fleet of 20 aircraft before they can go international. This rule has been tweaked in the new policy.
The following are important takeaways.
The ticket rates for the short-span flights has been capped at Rs. 1,500 for half hour flights and at Rs 2,500 for one-hour flights.
Any new airline regardless of how long it has been in operation, can go international once it has a fleet of 20 aircraft. Earlier it was supposed to have 5 years operational experience. Rules to allow domestic airlines go international have also been made simpler.
350 identified unused airstrips and airports will be revived to improve the regional connectivity.
Under the new policy, the cancellation fees will not go beyond the basic fare.
Getting refunds for cancelled tickets or flight will be made easier. Even cancellation of special and promotional fare tickets will be eligible for refunds. The compensation for cancelled flights has also been hiked under the new policy.
The policy mandates a cut in the excess baggage fees from the current Rs 300 per extra kg to Rs 100 per extra kg over and above the permissible 15 kg up to 20 kg.
The policy proposes to make charter flights easier for both, passengers and operators.