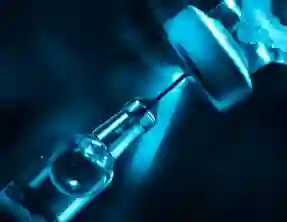 Following a meeting chaired by Prime Minister Narendra Modi, days into a significant surge in COVID-19 cases in the country, the Centre has announced that everyone above the age of 18 will be eligible to receive COVID-19 vaccine shots from May 1.
The earlier age limit was 45.
The Centre has also said that the procurement, eligibility and administration of vaccines are being made flexible in Phase 3 of India's vaccination drive.
Vaccine manufacturers will now be empowered to release up to 50% of their supply to state governments and in the open market at a pre-declared price, the government has announced.
States, too, have crucially now been asked to "procure additional vaccine doses directly from the manufacturers".
The advance declaration of the price for the 50% supply that would be available to the state governments and in the open market has to be made before May 1, 2021, the official statement by the Union Health Ministry said.
Private hospitals would have to procure their supplies of COVID-19 vaccine exclusively from the 50 per cent supply earmarked for entities other than those coming through the central government channel.