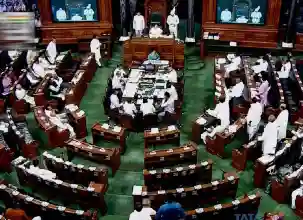 GOVERNMENT OF INDIA
MINISTRY OF PERSONNEL, PUBLIC GRIEVANCES AND PENSIONS
(DEPARTMENT OF PERSONNEL & TRAINING)
RAJYA SABHA
UNSTARRED QUESTION NO. 597
(TO BE ANSWERED ON 21.07.2022)
VACANT POSTS IN CENTRAL GOVERNMENT
597 SHRI MALLIKARJUN KHARGE:
Will the PRIME MINISTER be pleased to state:
(a) the total posts of the Central Government that are lying vacant including in Ministries, PSUs, armed forces, central universities, etc.;
(b) whether Government plans to give 10 lakh Government jobs during the next one and a half years;
(c) if so, the department-wise details where these recruitments are planned along with the timeline; and
(d) the number of new jobs created out of this 10 lakh recruitments apart from the existing vacant posts in (a)?
ANSWER
MINISTER OF STATE IN THE MINISTRY OF PERSONNEL, PUBLIC GRIEVANCES AND PENSIONS AND MINISTER OF STATE IN THE PRIME MINISTER'S OFFICE (DR. JITENDRA SINGH)
(a): As per Annual Report of Pay Research Unit of Department of Expenditure total 9,79,327 posts are lying vacant in Central Government Ministries as on 01.03.2021. However, no such data is maintained centrally in respect of PSUs, Central Universities.
(b) to (d): Creation and filling up of posts in the Central Government is responsibility of the concerned Ministry/Department and it is a continuous process. Vacancies in various Ministries/ Departments of the Central Government, their attached/subordinate offices arise due to retirement, promotion, resignation, death etc. All Ministries/ Departments of the Central Government have been asked to take action in a mission mode for filling up of vacant posts in a time bound manner.
****