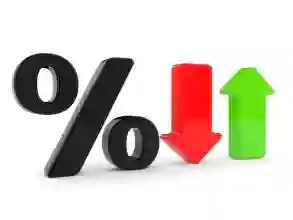 PPF and other small savings investments will continue to deliver similar returns in a low-interest-rate environment. The interest rates on small savings schemes will be the same in January, February, and March 2022 as they were in October, November, and December 2021.
Earlier this year, during the West Bengal assembly polls, the Centre decided to reduce the interest rate. But the finance ministry swiftly revoked a steep interest rate cut of up to 1.1% for the first quarter on small savings schemes, citing oversight.
The PPF interest rate stays at 7.1 per cent per year, while the interest rate on the Senior Citizen Savings Scheme is 7.4 per cent per year. Sukanya Samriddhi Yojana account will earn 7.6%.
With no change in the post office small savings schemes interest rate, the fixed-income investors can heave a sigh of relief. Even if the rates are changed, the new rates do not apply to all investors of all post office schemes. For NSC, KVP, Time deposits, Senior Citizens Savings Scheme (SCSS), the rate of interest remains fixed for investors until maturity.
PPF and Sukanya Samriddhi Yojana (SSY) are the two prominent small savings schemes that witness a revision in the rate as and when the government revises them.
Rate of interest on various Small Savings Schemes for the fourth quarter of financial year 2021-22 starting from 1st January, 2022 and ending on 31st March
Sl.

Savings Scheme

Rate of interest w.e.f
01.01.2022 to 31.03.2022

01.

Post Office Savings Account

4.0

02.

1 Year Time Deposit

5.5

03.

2 Year Time Deposit

5.5

04.

3 Year Time Deposit

5.5

0fi.

5 Year Time Deposit

6.7

06.

5 Year Recurring Deposit Scheme

5.8

07.

Senior Citizen Savings Scheme

7.4

08.

Monthly Income Account

6.6

09.

National Savings Certificate (VIII Issue)

6.8

10.

Public Provident Fund Scheme

7.1

11.

Kisan Vikas Patra

6.9 (will mature in 124 months)

12.

Sukanya Samriddhi Account Scheme

7.6