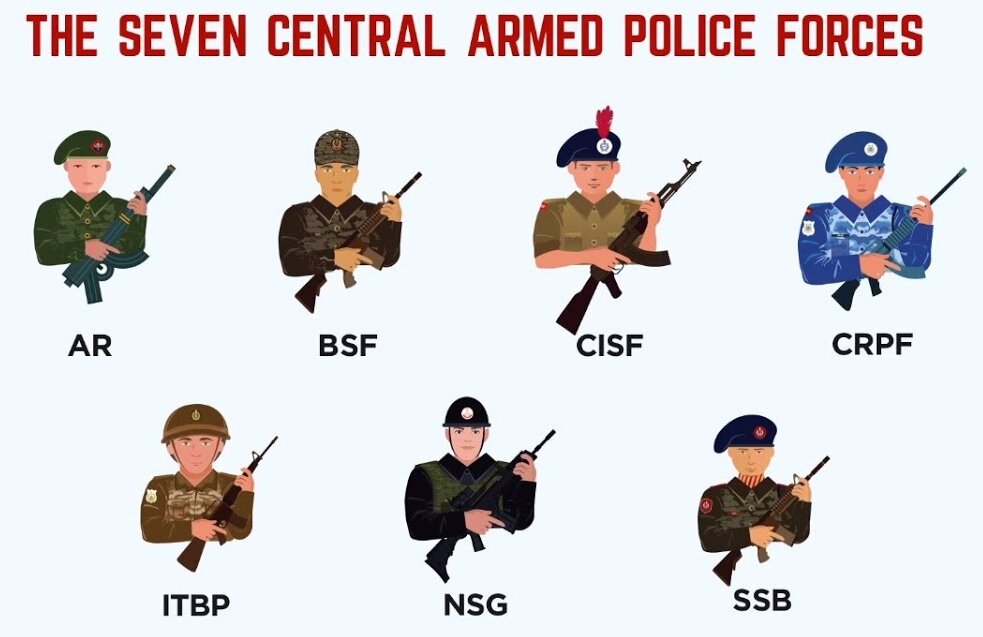 The Delhi High Court ordered the Central Armed Police Forces (CAPF) to adopt the Old Pension Scheme for all of its staff and ordered the Center to deliver the requisite guidelines within eight weeks.
Insofar as they prevent members of central paramilitary forces who were hired in response to advertisements published on January 1, 2004, from receiving the benefit of the Old Pension Scheme (OPS), the high court has quashed a 2003 notification from the Ministry of Finance and a 2020 Office Memorandum (OM) from the Department of Pension and Pensioner's Welfare.

The Central Reserve Police Force (CRPF), Sashastra Seema Bal (SSB), Border Security Force (BSF), Central Industrial Security Force (CISF), and Indo Tibetan Border Police were among the organisations that filed the applications (ITBP).
"It is made clear that the December 22, 2003 notification and the February 17, 2020 OM conferring the advantage of OPS shall be applicable in rem" (directed against a thing). OPS will therefore apply to all CAPF personnel, not only the petitioners in this instance, as a result of this. Justices Suresh Kumar Kait and Neena Bansal Krishna's bench ruled that the requisite instructions must be provided within eight weeks.
Wednesday saw the pronouncement of the verdict, and Thursday saw its upload to the HC website.
The Supreme Court's ruling in Akhilesh Prasad v. Union Territory of Mizoram, (1981), was cited by the court as conclusive evidence that the CRPF is a branch of the armed forces.
The court added that the Ministry of Home Affairs in India "cleared that the Central Forces under the administrative supervision of the Ministry of Home Affairs have been declared as Armed Forces of the Union" in a circular dated August 6, 2004.
Employees from the CRPF, SSB, BSF, CISF, and ITBP filed 82 petitions with the high court, asking it to overturn orders from the respondents' various OMs and Signals depriving them of the benefit of the OPS under the CCS (Pension) Rules, 1972.