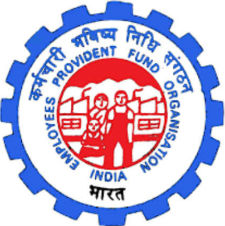 The Central Board of Trustees (CBT) of the Employees Provident Fund Organisation (EPFO) is scheduled to meet later this month. Hiking the minimum pension for the subscribers of the pension fund is one of the main agendas.
While the Central Trade Unions have demanded a hike of up to ₹6,000 from the current ₹1,000, the CBT may take it up to ₹3,000. The controversial issue of investing the EPFO money in private corporate bonds may also come up in the meeting. The CBT may also discuss the issue of the interest rate for the fund for 2021-22.
There are indications that the present interest rate of 8.5 per cent will continue for the money deposited in the EPF. "We were having an interest rate of 12 per cent earlier. We have been asking the Centre to restore it. But they brought it down to 8.5 per cent," a Trade Union representative in CBT said.
A source in the Labour Ministry, however, said that there may not be any change in the current interest rate. The EPFO and the Finance Ministry have been urging the CBT to permit investment of money in the EPFO in various infrastructure bonds. At the moment, the money is invested in the exchange-traded funds (ETF) of the PSUs.