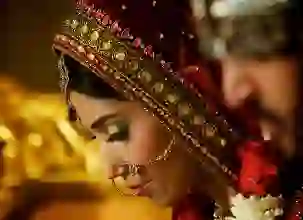 The Union Cabinet approved a proposal on Wednesday to raise the legal age of marriage for women from 18 to 21, the same as for males. This idea was unveiled by Prime Minister Narendra Modi during his Independence Day address in 2020.
According to sources, the Government will introduce a change to the Prohibition of Child Marriage Act, 2006, and as a result, amendments to the Special Marriage Act and personal legislation such as the Hindu Marriage Act, 1955, following Cabinet approval.
The permission comes after a task force led by Jaya Jaitly from the Centre presented recommendations to Niti Aayog in December 2020 to look into "matters pertaining to the age of motherhood, imperatives of lowering MMR (Maternal Mortality Rate), improvement of nutritional levels, and associated issues."
"I want to be clear that our motivation behind the advice was never one of population control," Jaitly stated. The Total Fertility Rate is dropping, and the population is under control, according to recent data from the NFHS 5 (National Family Health Survey). The recommendation is based on the idea of women's empowerment."
According to data from the National Family Health Survey 5, India's Total Fertility Rate (TFR) fell below the replacement threshold of 2.1 for the first time, indicating that a population explosion in the coming years is improbable. Child marriage has also decreased slightly from 27% in 2015-16 to 23% in 2019-21, according to the data.
The task force's suggestion came "after thorough consultations with professionals, and more significantly with young adults, especially young women, as the decision directly impacts them," said Jaitly, who is also a former president of Samata Party.
The committee has further recommended that sex education be formalised and introduced in the school curriculum. Training of women in polytechnic institutes, skills and business training and livelihood enhancement has also been recommended as means to ensure that an increase in marriageable age can be implemented.