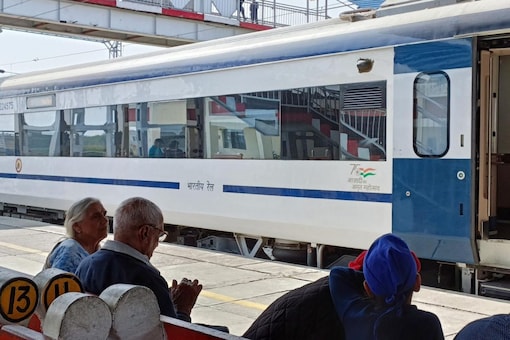 According to Ministry published data , the Railways generated at least Rs 1,619 crore in extra revenue from the flexi tariff policy, which was implemented on premium trains, between April 2020 and October 2022. The last time the Railways "marginally hiked" the passage fare, which ranges from 1 to 4 paisa per kilometre for various classes, was in January 2020.
In 2019–20, the flexi tariff programme, which has been in place since 2016, brought in Rs 823 crore for the Railways. The additional money the Railways generated from the Flexi Fare stood at Rs 2,442 crore from 2019–20 to October 2022.
When asked why the flexi rate occasionally makes the tickets excessively expensive, the official responded that Railways also offers alternatives trains to the average man.
For customers paying the standard cost on comparable itineraries, other trains are always available. If they like, they can choose those trains. The official stated, requesting anonymity, "Rajdhani, Shatabdi, and Duronto trains are very prominent trains with greater facilities, service, speed, and punctuality.
The Narendra Modi administration raised train prices for all classes by 14.2% in June 2014, not long after taking office. Except for a "marginal rise" in 2020, there hasn't been a price increase for trains since that time.
The coronavirus pandemic also had an influence on the railroads' flexi fare revenue; in 2020–21, they only received Rs 365 crore under the programme, which is less than half of what they received in 2019–20. The post-Covid era saw a gradual return to normalcy, which also led to an increase in the additional revenue received by Railways.
The plan brought in Rs 574 crore for the Railways in 2021–2022, and as of October this year, it has climbed to Rs 680 crore.
The Flexi Fare Program has been available on the Railways since 2016 and is available on luxury trains such the Rajdhani, Shatabdi, and Duronto.
According to this plan, the fare rises by 10% for every 10% of berths sold, up to a maximum. The price for First AC and Executive class has not changed.
A Railway official claims that the flex pricing programme was implemented to make up for lost revenue and improve travel conditions for passengers.In 2020, the railways stated that they have to raise the fee "to develop passenger amenities and services at railway stations and trains."
It stated back then that "it has become important to increase the fare somewhat without overburdening any class of travellers."
Only on the non-suburban sections of the Indian Railways, the Railways hiked passenger rates by 1 to 4 paisa across various classes beginning on January 1, 2020. Passengers in the suburban portions and season ticket holders did not see a fare increase.